Programs That Are Making a Difference
Although homelessness continues to affect all parts of Metro Vancouver, many organizations are working hard to solve homelessness and to improve the quality of life of people who are homeless. The following are examples of some programs that are making a difference.
British Columbia

BladeRunners: A Partnership of Community and Youth
BLADERUNNERS is an internationally recognized, award winning employment program assisting multi-barrier and disadvantaged youth in gaining on-the-job construction training. Participants are referred by pre-employment programs, past or present Bladerunners and community organizations. Most participants are aboriginal, many are homeless. Read more….
Burnaby

Progressive Housing Society
The Progressive Housing Society is a non-profit charitable group located in Burnaby established in 1981. Formerly called the Burnaby Association for the Emotionally Disabled, the Society provides affordable housing and support services for adults living with mental illness. Read more……
Maple Ridge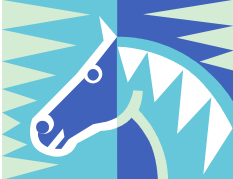 Iron Horse Youth Safe House 
Iron Horse Youth Safe House in Maple Ridge provides a temporary place to live for youth aged 13 to 18. The youth come from all backgrounds – but the majority have been living on the streets and/or couch surfing for weeks, months, or even years. Read more…..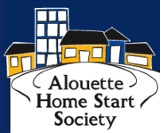 Maple Ridge Community Outreach Workers
The Outreach Workers working with the Alouette Home Start Society in Maple Ridge act as a bridge between people who are homeless and the broader community including bylaw officers, the RCMP, the local Salvation Army emergency shelter, mental health services, addictions services, health services, the food bank and local employment services. Read more….
Metro Vancouver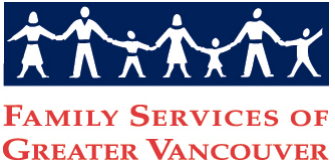 Directions Youth Services Centre
The goal of Directions is to provide the city's homeless youth with the resources needed to deal with the root causes of their homelessness and the skills to make positive healthy choices. Read more….

Enterprising Women Making Art  (EWMA)
The EWMA program is a self employment initiative for women impacted by violence who face significant barriers to traditional employment and who seek safe, income-generating opportunities free from exploitation, abuse or other vulnerabilities. Read more….

Lookout Emergency Aid Society
With the support of the North Shore Task Force on Homelessness, Lookout Emergency Aid Society opened a year-round shelter at 705 West 2nd St. in North Vancouver. Ordinarily accommodating 25 people, it expands to hold a further 25 people during the winter. In extreme weather situations, a satellite site can accommodate an additional 20 people. Read more….
Motivation, Power and Achievement (MPA) Society  
MPA has established itself as a forerunner in mental health service and programs in various communities throughout Metro Vancouver. Their aim is to help those overcome their mental illness within an understanding, social environment.  Read more…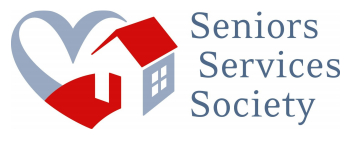 Seniors Services Society Outreach Workers
Every month the Seniors Services Society responds to over 200 requests for information about housing in the Lower Mainland. These inquires include calls from citizens and professionals concerned about their neighbour's or client's housing situation. Read more….
North Shore

North Shore Youth Safe House 
The Safe House is open every hour and every day and is available to youth between the ages of 13 – 18, who are experiencing various problems either at home or outside of the home. Youth are allowed to stay for a period upwards of 14 days – with the possibility of an extension. Read more….
Richmond
Chimo Crisis Services 
CHIMO serves families and individuals from various backgrounds, ages and income. The programs and services offered are focused on building a stronger community, violence prevention, personal crisis, advocacy, and peer support. Read more….
Surrey

Cwenengitel Aboriginal Society
Cwenengitel Aboriginal Society provides safe, central, suitable housing for homeless Aboriginal men while helping them break the cycle of substance abuse and alcohol. The Aboriginal Men's Support House has successfully served all Nations in the Surrey area since 1995. Read more….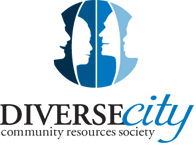 DIVERSEcity Community Resources Society (DCRS) 
DIVERSEcity provides communities in the lower mainland with programs and services for immigrants and new comers. Always expanding with the ever-growing diverse Canadian population, they are committed to raising awareness about the strong contribution newcomers make to our society and the benefits of diversity. Read more….

Kla-how-eya Aboriginal Centre 
Kla-How-eya offers programs and services specifically for the Aboriginal community that are aimed at children, youth, families, men and elders. Read more….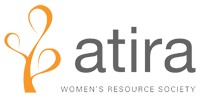 Maxxine Wright Community Health Centre  
Maxxine Wright Place Project is for women who are pregnant or have children under the age of 2. These women may be affected by addiction, mental health issues, violence, and may avoid other forms of health care and support services. Read more….

The Phoenix Centre
Opened in April 2007, and located in Surrey, the Phoenix Centre is an integrated addiction treatment     facility dealing with the interconnected problems of addiction and homelessness in the community. Its   focus is on building assets and strengths rather than focusing on deficits. Read more….


Newton Advocacy Group Society: Project Comeback
Project Comeback is a unique program designed to assist homeless day labourers find both permanent jobs and permanent housing. Read more…


Street Health Outreach Clinic
The Surrey North Community Health Centre, provides general health services every weekday afternoon to people who have no medical coverage. The doctor and nurse provide services including on-site testing for sexually transmitted diseases, pregnancy, hepatitis, and HIV/AIDS. Read more….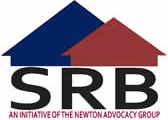 Surrey Rent Bank 
The Surrey Rent Bank (SRB) strives to prevent low-income individuals and families living in Surrey and the surrounding area from becoming homeless and from the disconnection of utilities. They do this by providing emergency loans to low income earners in crisis. In addition, they provide tools to better manage their limited financial resources. Read more….
Tri-cities

Hope For Freedom Society 
The Hope For Freedom Society provides daily access to structured treatment, with group and one-on-one counselling for addiction and related problems. Drug and alcohol education, life skills courses in communication, spiritual direction and motivation are also provided. Read more….
Vancouver

At Home/Chez Soi 
At Home/Chez Soi's overall goal is to provide evidence about what services and systems could best help people who are living with a mental illness and are homeless. At the same time, the project will provide meaningful and practical support for hundreds of vulnerable people. Read more…

Broadway Youth Resource Society (BYRC)
BYRC helpsyouth with education, vocational training, employment, health, addiction counseling, and life skills. There is a drop-in resource room with computers, phones, FAX, workshops, activities, celebrations, food, and information about housing and employment.  A walk-in medical clinic offers free health care and counseling. The spiritual and cultural well-being of Aboriginal youth is addressed through weekly talking circles and ceremonies Read more….

Crabtree Corner 
Crabtree Corner Family Resource Centre provides programs and services for families who need them the most. Located in Vancouver's Downtown Eastside, one of Canada's most impoverished neighbourhoods, Crabtree Corner helps women and their families improve the quality of their lives. Read more….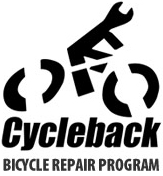 Cycleback 
Cycleback's vision is to provide adults with skills that are relevant in the workplace, skills that will allow participants to be meaningfully employed and fully engaged with the community. The program is committed to fulfilling their vision and providing skills that will enhance adults personal attributes, with a view to assisting them in securing meaningful careers and opportunities for success. Read more….

Helping Spirit Lodge
The Helping Spirit Lodge Society's mission is to assist in the alleviation of family violence in the Aboriginal communities in Metro Vancouver. Since opening the doors of Helping Spirit Lodge in East Vancouver in 1991, the Society has provided a safe haven and reintegration resource for more than 10,000 Aboriginal women and children. Read more….

Just Work
For people facing multiple barriers to the traditional workforce, JustWork fosters dignified, gainful work opportunities through the development of social enterprises. Read more….

Kitsilano Showers
Every Saturday morning, volunteers from neighbouring churches take turns running a drop-in program at the Kitsilano Community Centre in Vancouver. People who are homeless are offered breakfast, use of the washrooms and showers, donated clothes and referrals are made to dentists, opticians, nurses and social service agencies. Read more….

A Loving Spoonful 
Currently Spoonful feeds over 250 HIV/AIDS positive adults and children within Metro Vancouver. Their aim is to insure that no one living with HIV/AIDS has to to suffer through hunger. Read more….
MOSAIC 
MOSAIC is a multilingual non-profit organization dedicated to addressing issues that affect immigrants and refugees in the course of their settlement and integration into Canadian society. Read more….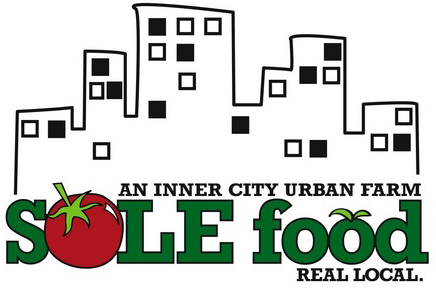 SOLEfood 
SOLEfood is an urban farm consisting of hundreds of planters. The farm provides training and employment opportunities to residents from Vancouver's Downtown East Side to build, plant, maintain and harvest the farm. Read more….

Urban Native Youth Association (UNYA) 
The programs and services available at UNYA improve the lives of youth and are meant to involve and help guide them on their journey to adulthood. The mandate of UNYA is to instill self-confidence and provide a healthy space where youth can begin to assert themselves. Read more….
Vancouver Coastal Health's Urgent Response Team
To reduce emergency room visits and improve health outcomes of people with mental illnesses and addictions, the Vancouver Coastal Health's Mental Health and Addiction Services joined forces to create the Urgent Response Team. Read more….